Welcome to City of Ames

-
City of Ames....Someplace Special!
In the City of Ames, we are defined less by boundaries on a map than by the sense of shared values our residents hold dear. Small town values, guided growth, preservation of historical, cultural, and natural heritage are just a few of the core principles that makes City of Ames a wonderful place to call home.
---
ATTENTION
06/16/2021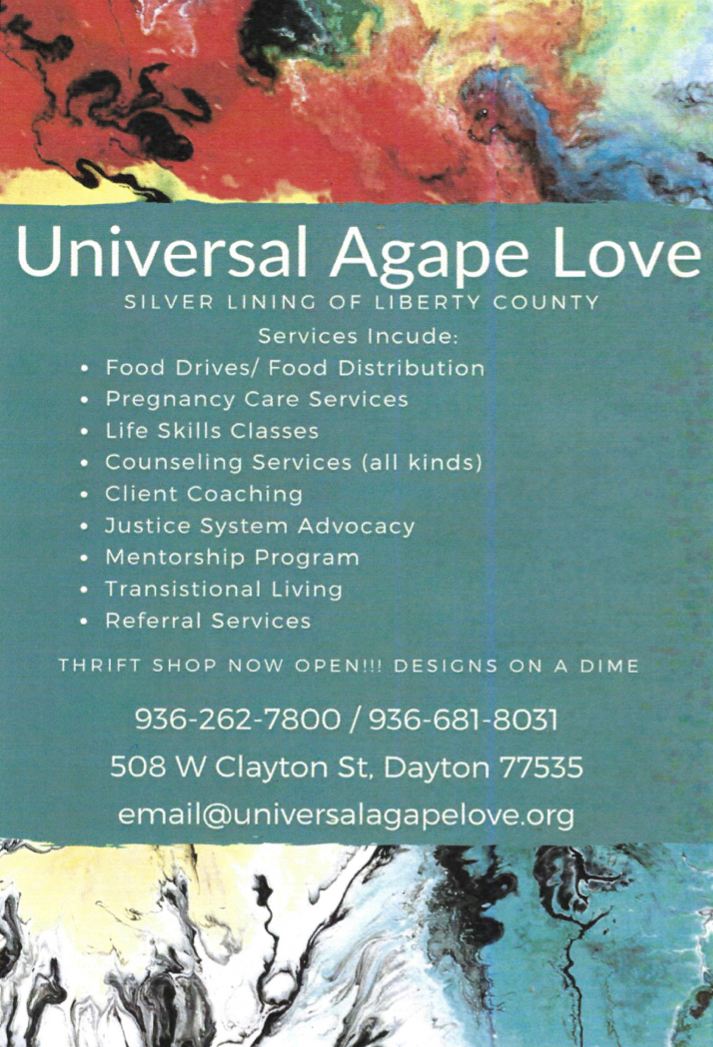 05/19/2021
The city hall will be closed today due to weather conditions. We will reopen tomorrow, May 20, 2021 granted the weather conditions do not worsen.
Trash pick up will most likely be pushed back to Thursday or Friday of this week, I will post updates accordingly.
If you have any questions, you can reach me via email at secretary@cityofamestexas.com
Stay safe!
05/01/2021
Final count for elections:
Mayor:
Emmett Albro- 37
Cornelius Gilmore- 81
Position 1:100
Position 2: 82
Position 3: 92
Position 4: No position 4
Position 5: 95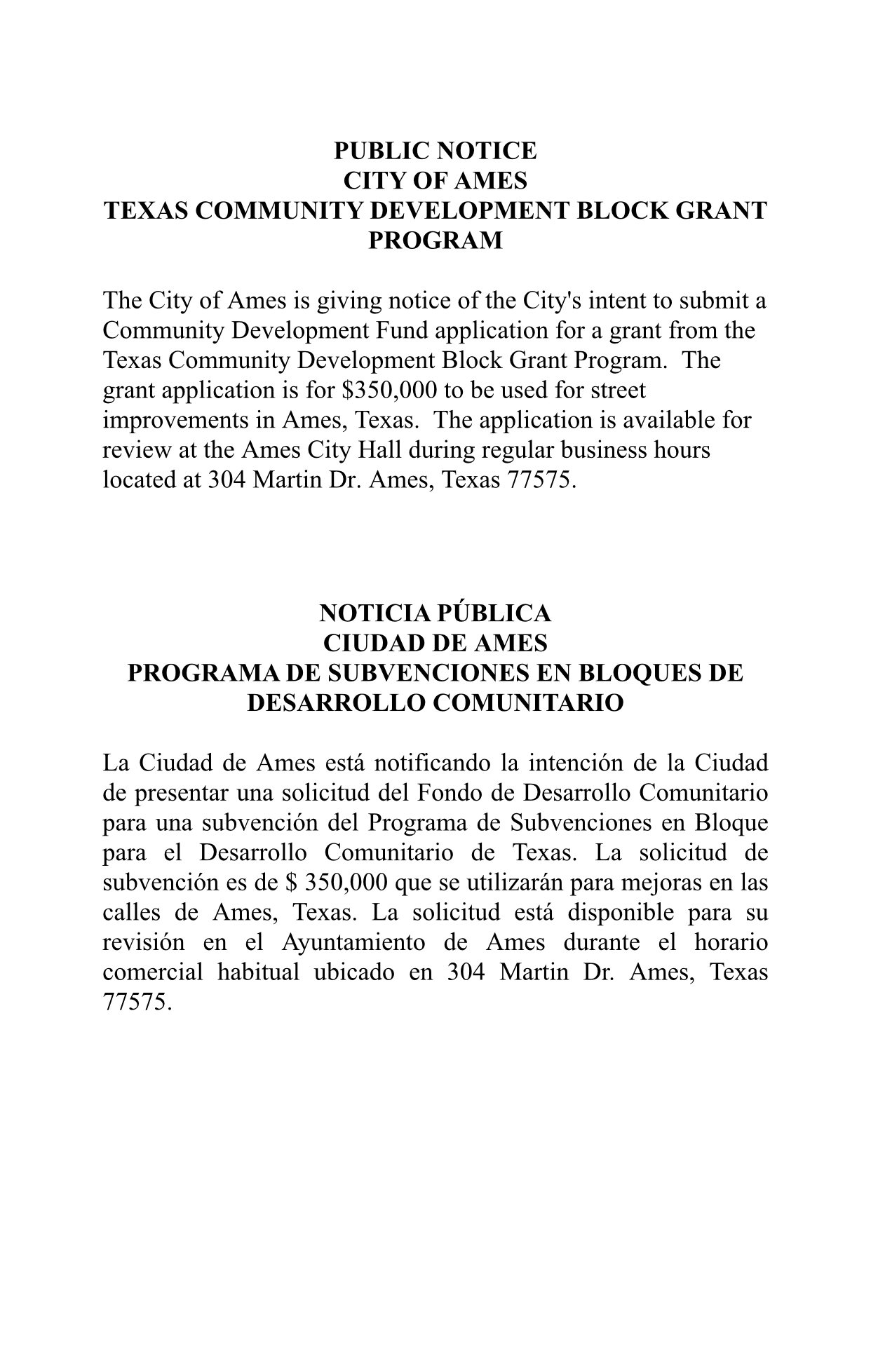 04/19/2021
To access the application for second secretary for the City of Ames click here
After completeing both pages, drop off at the City hall.
04/13/3031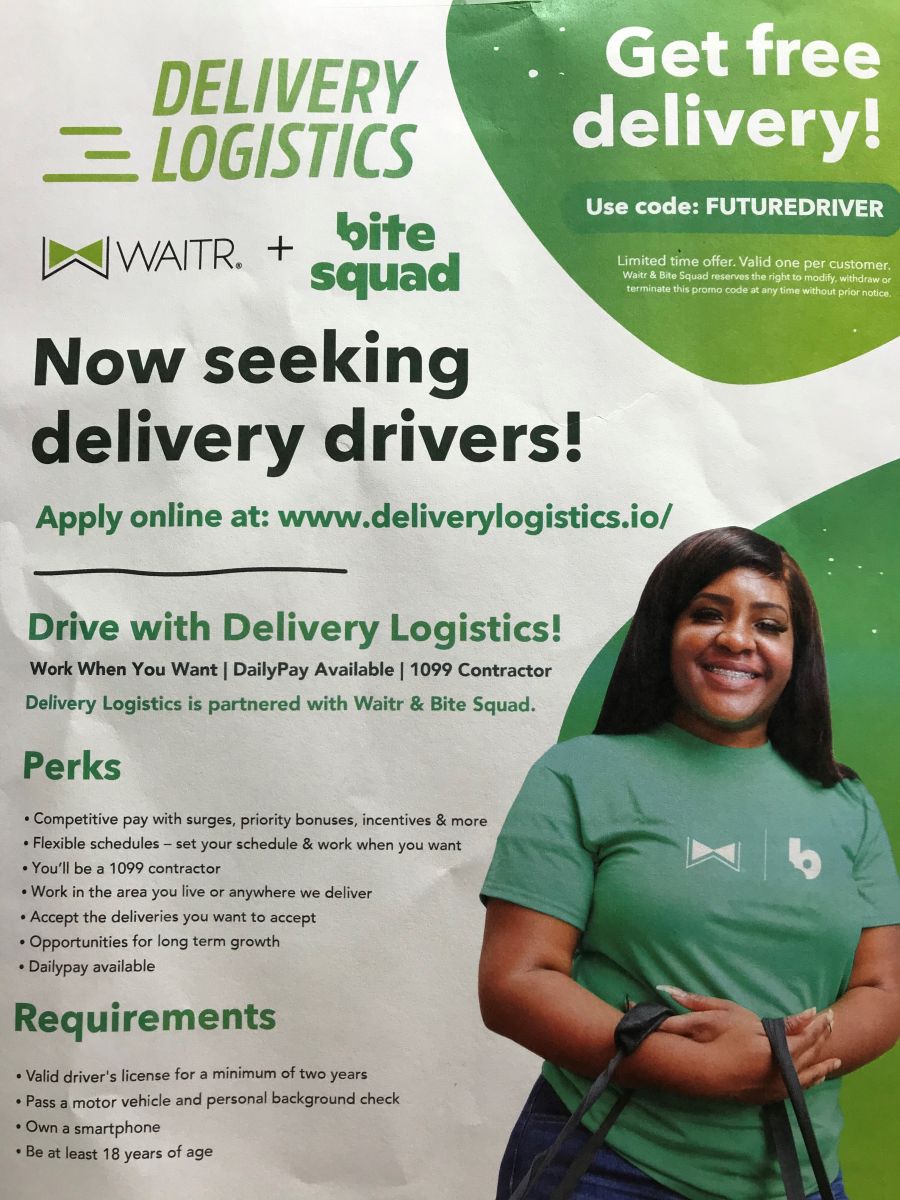 04/12/2021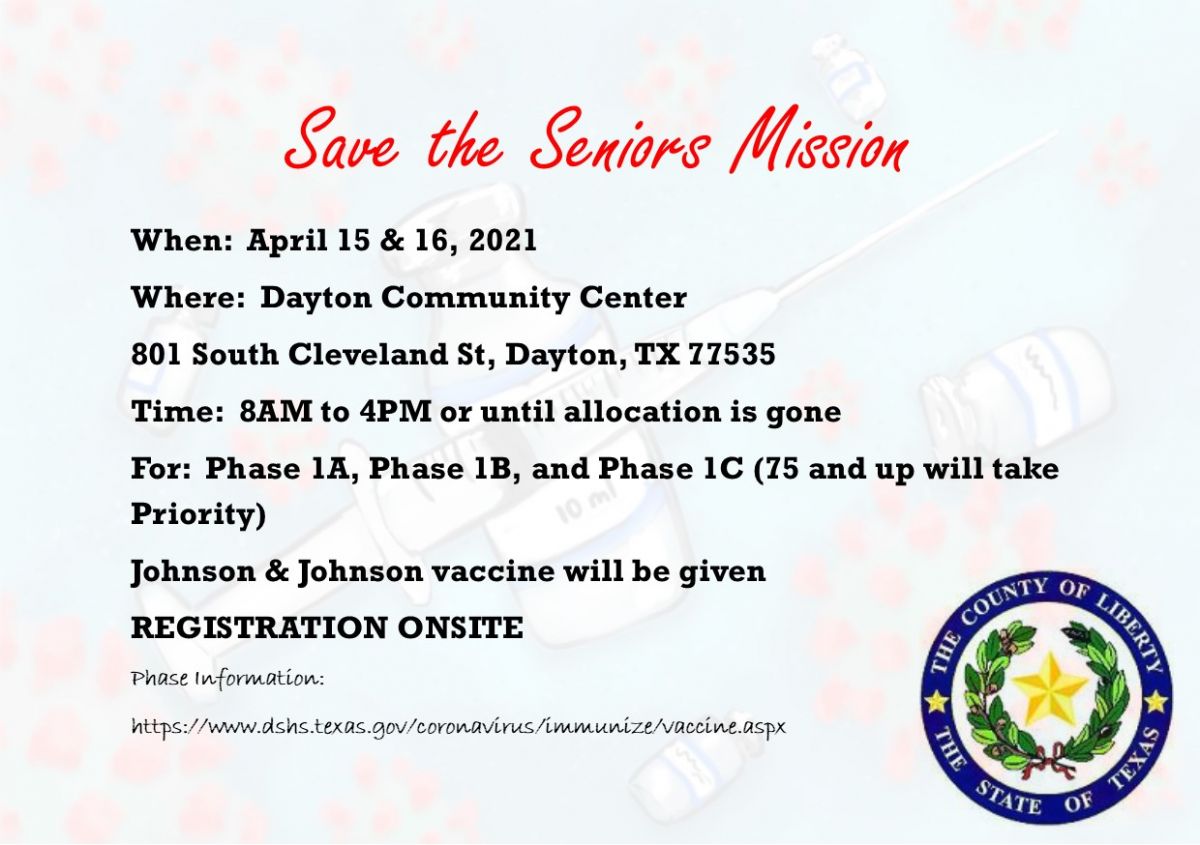 04/08/2021
CITY OF AMES GENERAL ELECTION
Listed below are how the candidates' name will appear on the ballot:
MAYOR
Cornelius Gilmore
Emmett Albro
CITY COUNCIL POSITION # 1
Michael Trahan
CITY COUNCIL POSITION # 2
Carlton Rollins
CITY COUNCIL POSITION # 3
Eddie G White
CITY COUNCIL POSITION # 5
Audrey Harrison
3/25/2021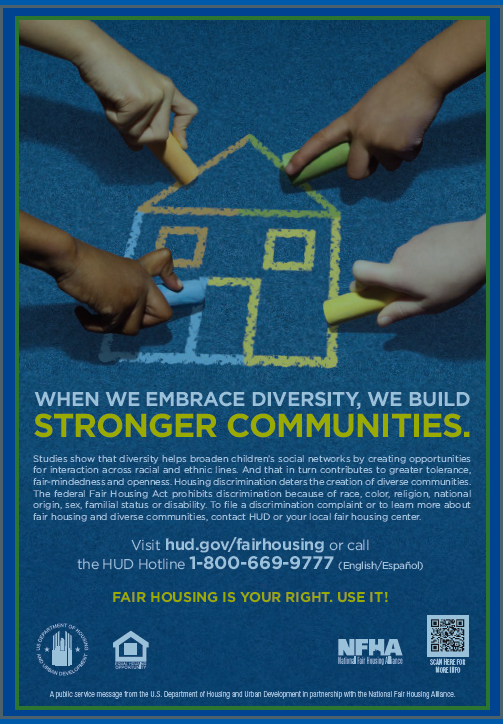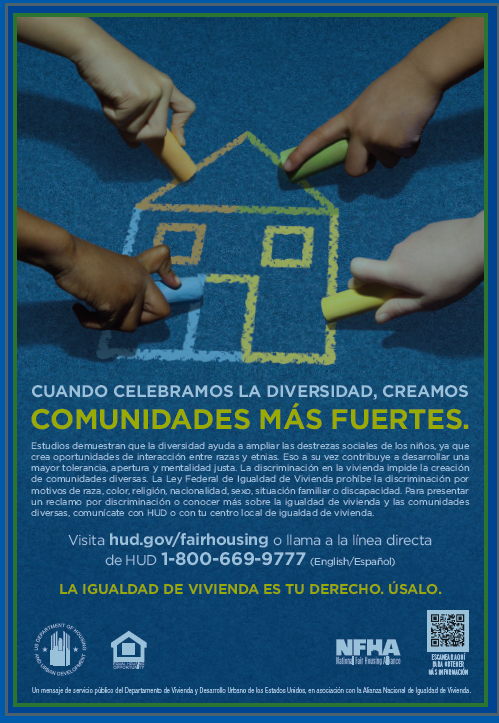 03/09/2021
Below are the next steps in the FEMA Public Assistance (PA) recovery process for the February Winter Storm (DR-4586):
[1] Applicant Briefing
Attend a DR-4586 Applicant Briefing.
[2] Request for Public Assistance (RPA)
Submit a RPA for your organization. The deadline to submit a RPA is currently March 21, 2021.
Step 1: Log in to FEMA Grants Portal (https://grantee.fema.gov/).
Step 2: select "Click here to submit an RPA for your organization" on the Dashboard.
Step 3: Select DR-4586 and complete each section by following the prompts.
[3] pSTAT – Damage Assessments
Currently DR-4586 is only a category B – Emergency Protective Measures declaration but in an effort to have a full disaster declaration please have each Sub Recipient complete a damage assessment for each location that sustained damage as a result of the storm using TDEM's damage assessment tool pSTAT (Public Assistance State of Texas Assessment Tool). This damage assessment information is a critical action needed to provide to FEMA to declare other categories of work and should be completed within the next 2 weeks.
Additionally, I encourage you to visit TDEM – Texas Emergency Management and click on the "February Winter Weather" icon. There are many useful resources in our website.
02/18/2021
Click here to access the Declaration of Disaster for Liberty County.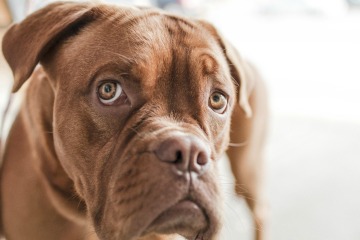 Support Local Animal Shelter
Looking for a furry friend to become a part of your family? Consider adopting a dog or cat from your local animal shelter. An adopted pet will provide unconditional love and companionship to all.